Posted as received.
Mitt Romney nasty taint of porn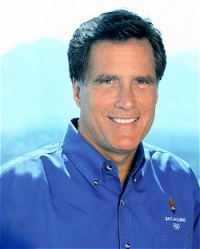 Deseret Morning News - Tuesday, July 10 2007
Pornography taints everything it touches. Mitt Romney should have understood that. So should the Marriott Corp. and other hotel owners who offer hard-core movies in hotel rooms. Romney caught a bit of flack last week because he spent nearly 10 years on the Marriott board and yet never tried to reverse the company's policy of providing pornography on demand…who offer hard-core movies in hotel rooms…Romney seemed to understand this when he told graduates at the Christian-owned Regent University that pornography poisons "our music and movies and TV and video games." But it is indeed lucrative.
Read Article ......